Fremont Community Schools
Cameron Memorial Hospital Telehealth Clinic
Fremont Community Schools and Cameron Memorial Hospital are partnering with the Indiana Rural Health Association to provide optional Telehealth services for Fremont Community School students. Services will be offered virtually by a provider via Telehealth from their school. Parents will be provided the opportunity to be present at the Telehealth visit.


What is the Telehealth Clinic?
The Telehealth Clinic gives your child the opportunity to be seen by a licensed healthcare provider without having to leave the school. You do not have to be present for your child to be seen; however, a consent form found here must be signed by you in order for any services to be rendered. During a Telehealth Clinic visit, a student can be screened, examined, diagnosed, treated and monitored. Special equipment can allow the medical provider to diagnose:
strep throat

ear infection

rashes

influenza

pink eye

bronchitis & more
Cost
No money is due at the time of service. Your insurance will be billed as a typical co-pay or co-insurance. If you do not have insurance or Medicaid coverage, and would like your child to participate, a representative from Cameron can assist you.
When your child goes to the school nurse, based on the need, the nurse will decide if linking to a provider is necessary. The purpose of the clinic is not to replace your current primary care provider but to improve access to care and relieve burdens on guardians in terms of transportation and time off work. Follow-up notes from your child's visit will be sent to the primary care provider listed on the signed consent form. To sign your child up for this service either contact your school's office or email sfoster@fremonteagles.us.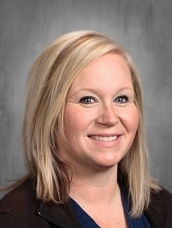 Sarah Foster
Telehealth, School Nurse
(260) 527-0025 | sfoster@fremonteagles.us
Erin Burgoon
Telehealth, School Nurse
eburgoon@fremonteagles.us