Elementary PE Class - Kim Strowig This week, we have been working on different styles of yoga in P.E. This is Stretch Safari Super Yoga. Mrs. Perkins 3rd grade class did a fantastic job. Here are 4 pictures of our adventure!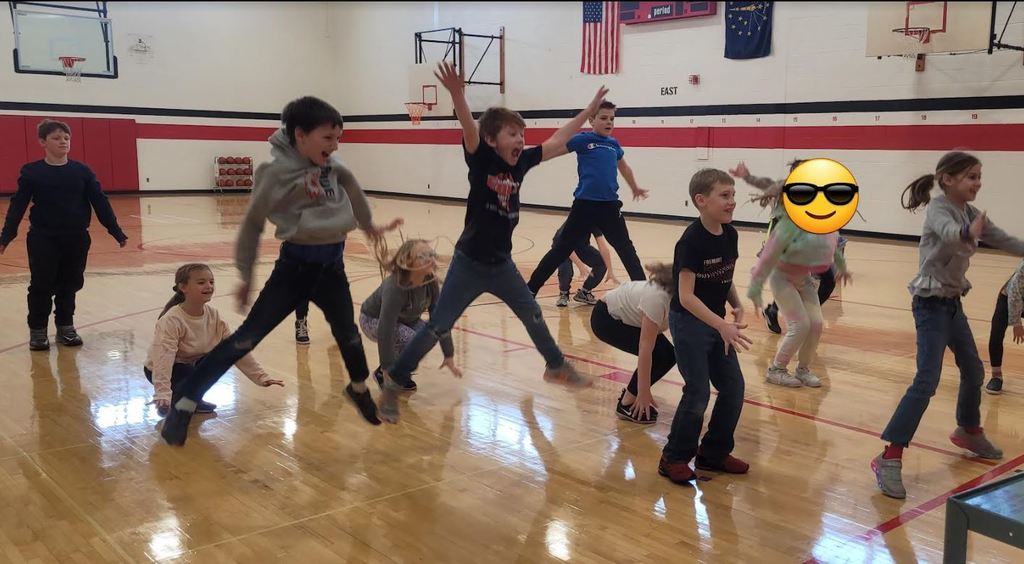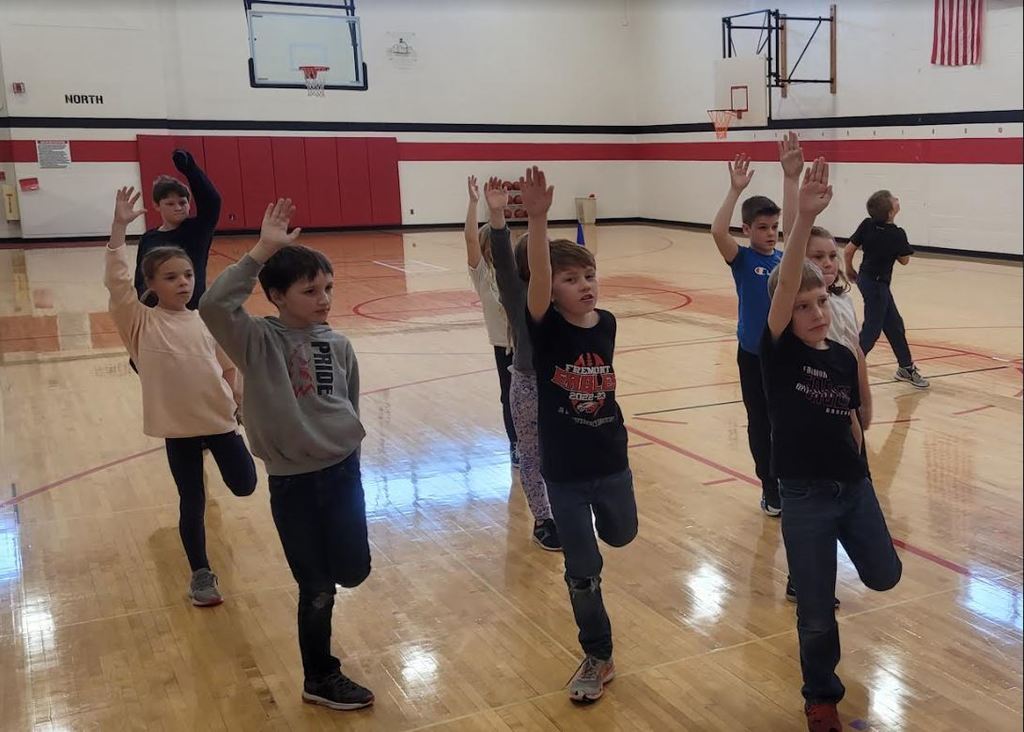 FHS Athletics 2.6.23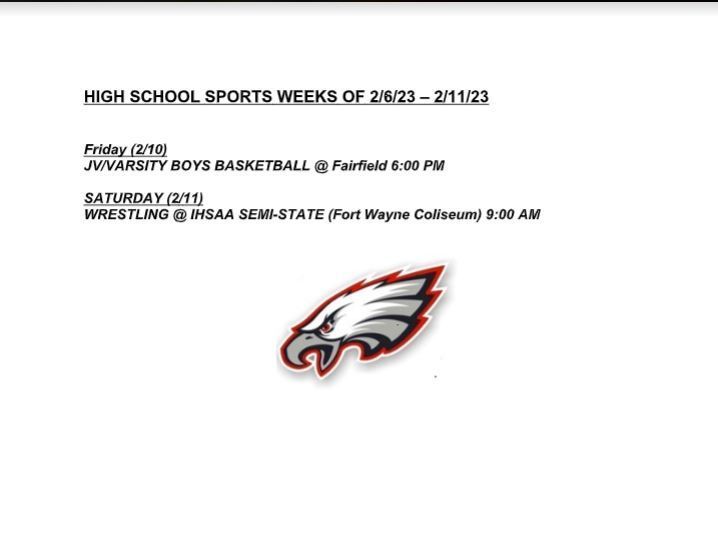 Eagle Chatter 2.3.23

FMS Athletics 2.6.23
Fremont Elementary School celebrated the 2023 Science Fair award recipients. Congrats again for all of the hard work each participant put into their projects and good luck to those who will be moving on to the regional Trine Science Fair.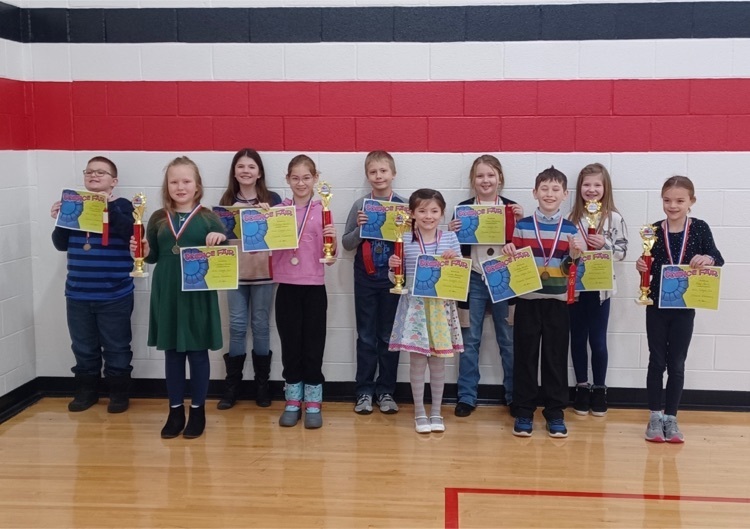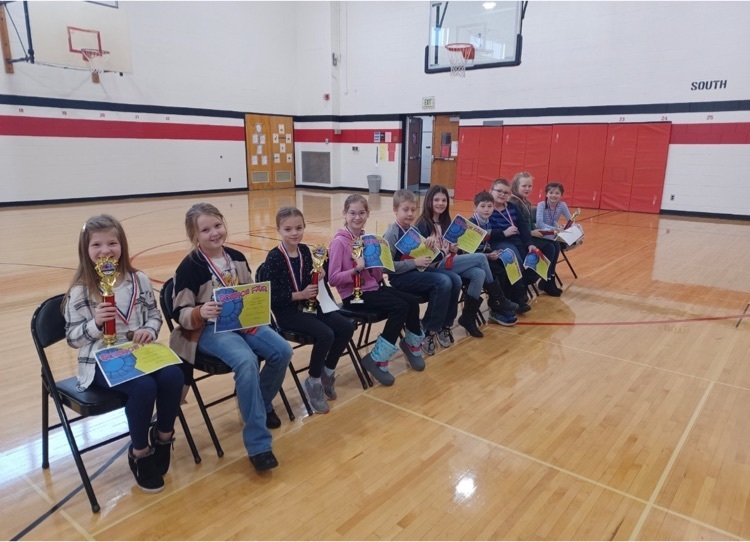 Help support your Middle School Athlete! If interested in purchasing please ask a Middle School athlete or contact Mrs. Moss in the office. The sale period is 2/1 - 2/15, and all order forms and money is due to Mrs. Moss by the end of the day 2/16.
mmoss@fremonteagles.us
260-495-6100 **There will be incentives for the top 4 sellers overall**

Elementary Science Fair 2023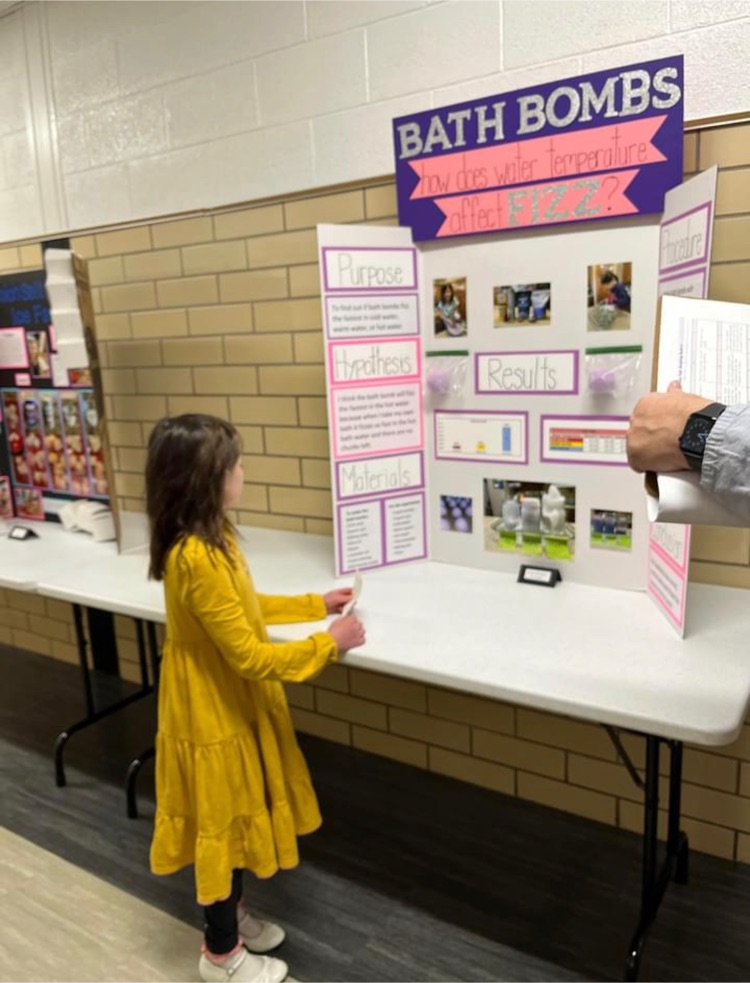 February Menus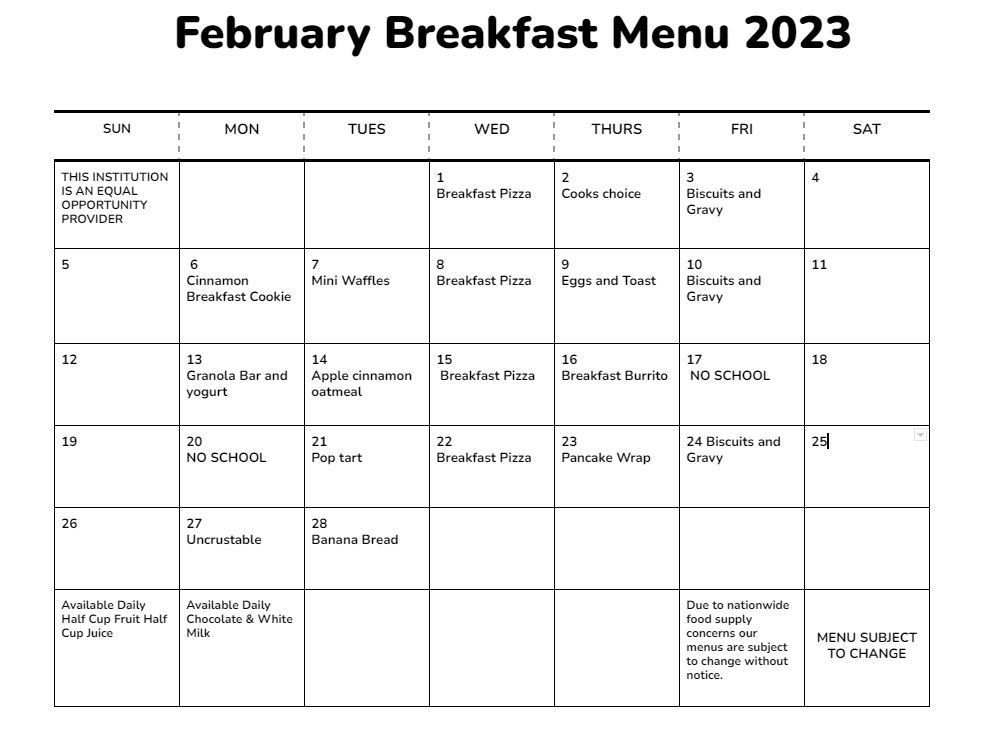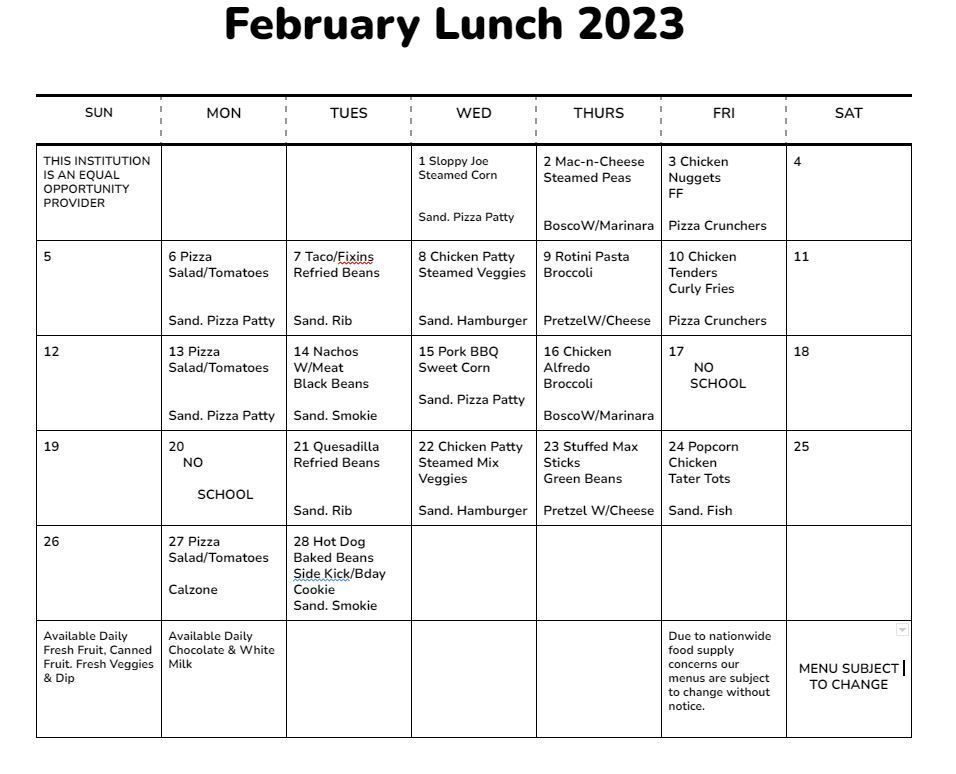 FMS Athletics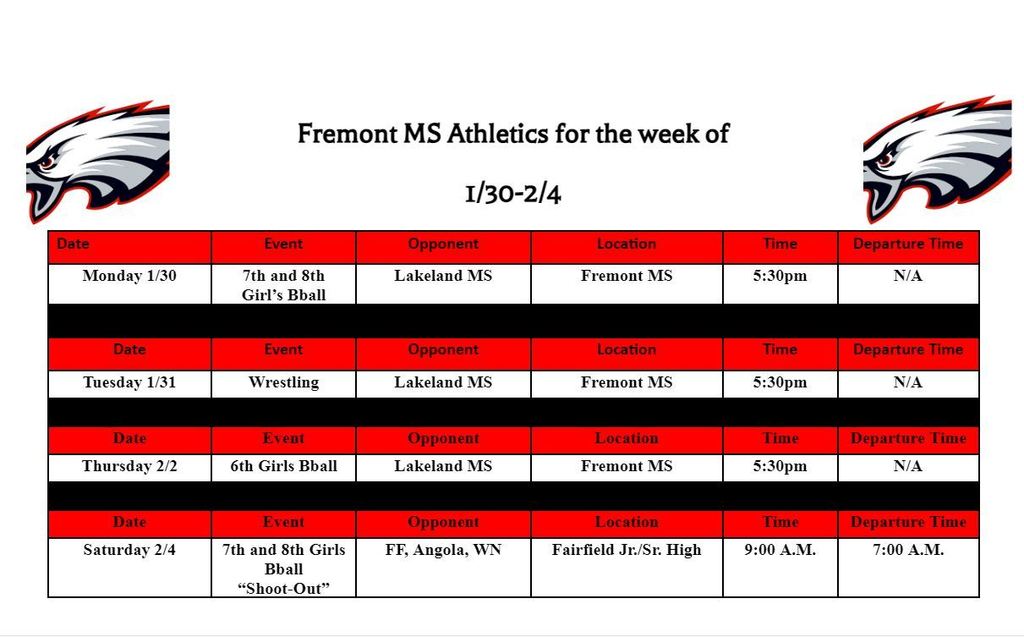 FHS Athletic Schedule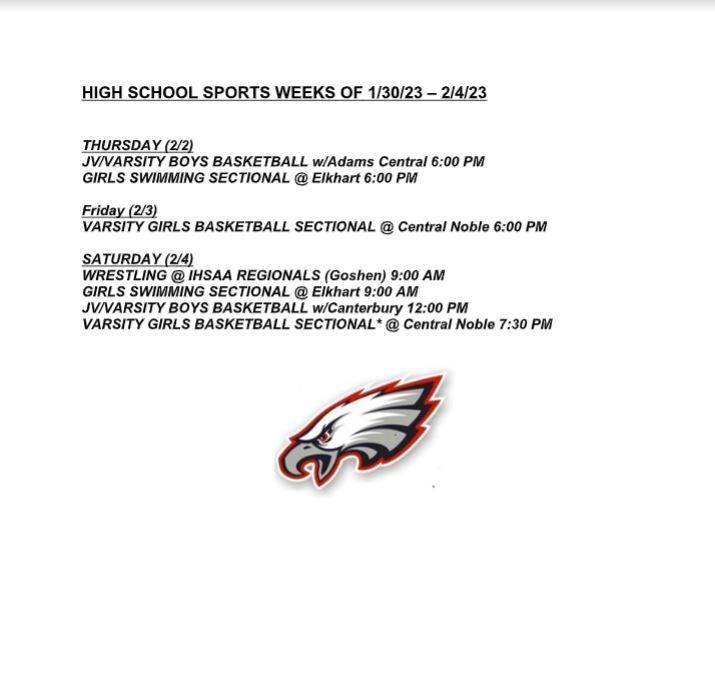 Eagle Chatter
We are staying with our Two Hour Delay Today. 1/27/23 Middle School start time - 9:50 Elem. & High School start time - 10:00 Have a fantastic Friday!!!
Fremont Community Schools Two Hour Delay. 1/27/23
We will be staying with our Two Hour Delay Today. Middle School Start Time - 9:50 Elem. & High School Start Time - 10:00
Two Hour Delay Tomorrow. 1/26/23
Fremont Community Schools will be closed today 1/25/23. Be safe and enjoy "Build a Snowman Day".

Bus #4 will be delayed approximately 1 hour in the PM route today Tuesday 1/24/23. This affects bus 4 only and only in the afternoon. If you'd like to make changes to your child(s) transportation, please call the school office before 2:15 this afternoon.
Well, it looks like we could receive some snow tonight and tomorrow. The latest prediction is 5-8 inches of snow and maybe some blowing and drifting tomorrow afternoon. So everyone can plan accordingly, if we do not have school tomorrow, Wednesday January 25th we will have our third annual "Build a Snowman" Day. It will be an old fashion day off of school. Because we are a Performance Qualified School District our "Build a Snowman Day" does not need to be made up at the end of the school year. If by chance we do not have school on Thursday, January 26th we will have an elearning day.

Eagle Chatter 1/20/23

FHS Athletics 1.23.23