FHS Athletics Schedule 12.5.23
We just received a phone call from Steuben County Dispatch. We can resume normal activity. The lockdown is over.
Parents & Guardians I just received a phone call from Steuben County Dispatch. We have been advised to go into our lockdown procedure. No one can enter or exit the school buildings until we are notified. They are looking for a person of interest in the area. Changing classes within the building will still occur I will keep everyone notified when I hear further information.
FES Eagle Chatter & Coin Drive Information
Owen Smoker was the TOP SELLER for Fremont Elementary's School Fundraiser this year! For being the top seller, Owen earned a brand new bike and helmet! Thank you again to all who helped support Fremont Elementary during our school fundraiser this year.
Joe Stempien Memorial Scholarship Information
December Breakfast & Lunch Menus
My name is Delaney Bock and I am a Junior at Fremont High School. I am getting ready to start round 2 of collecting eyeglasses for Vision for Hope. Last year I collected around 300 glasses for the people of Liberia. The collected glasses have all been cleaned, prescription checked, and put into a crate to send to Liberia. In Liberia, a missionary is opening a children's hospital which will include a wing dedicated to the glasses we are collecting here in Steuben County. I am so excited to continue with this project because I am now working with some retired optometrist on learning how to classify the glasses by prescription before they get shipped. There will be a drop off box at all three schools. If you have any old glasses please feel free to drop them off, and if you could communicate this with family members and friends that would be great. Thank you so much. Delaney Bock Drop-off boxes will be located at the following places: Fremont Elementary, Fremont Middle School, Fremont High School, Pink Dandelion Boutique (Fremont), Fairview Missionary Church (Angola) and Trine University (Justin Bock Shambaugh Hall Room 104C)
FMS Athletic Schedule 11.27.23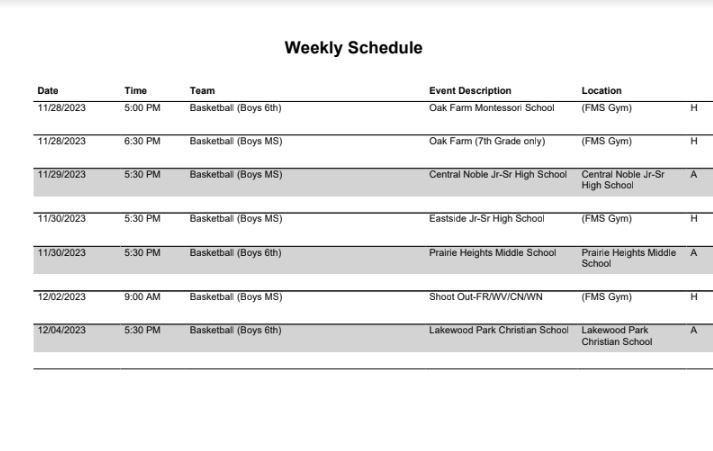 FHS Athletics 11.27.23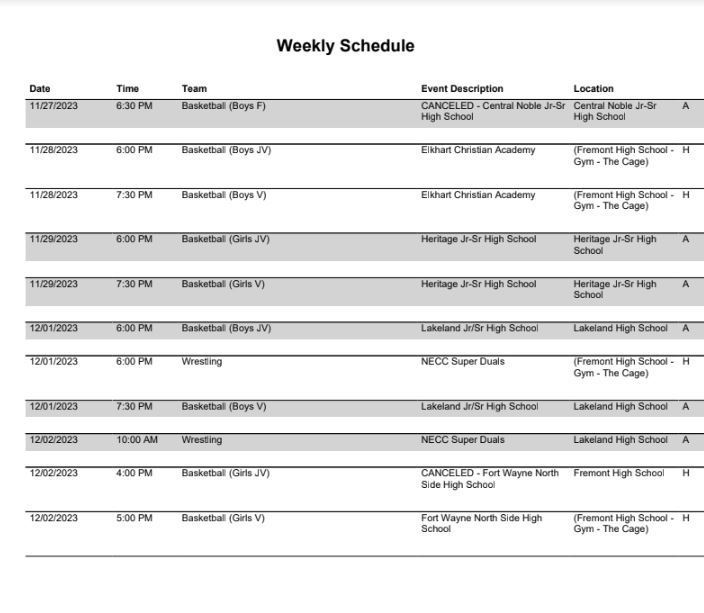 From our FCS families to yours, Have a wonderful day! 🦃
Congratulations to all of the Fremont band members who were selected for this years Northeast Indiana All-Region Honor Band. The band included 75 students from 17 different high schools. 🎶
Pictures from Turkey Day at the high school.
Presentation from one of our exchange students. Gulsum S. Is from Uzbekistan.
Fremont Elementary School 1st Grade The Fort Wayne Zoo came and brought three animals. They taught us about animal needs.
Eagle Chatter 11.20.23
FHS Athletics 11.20.23
Fremont Headstart ready for Turkey Day!
Fremont High School Senior - Brody Foulk Daughters of the American Revolution Steuben County Award Winner