Sign-Ups are here for Baseball, Softball and T-Ball, March 9 5:30-7:30 at the elementary same price as last year. T-Ball $50.00. Softball/Baseball $100.00 Cash, Check, Credit Card ALL Practices TBA Evaluations for the boys and girls 8U, 10U and 12U March 18 at the Middle School. ***Girls will have evaluations depending on registrations. Contact Ryan Reetz with any questions 260-667-1076.

Current Vacancies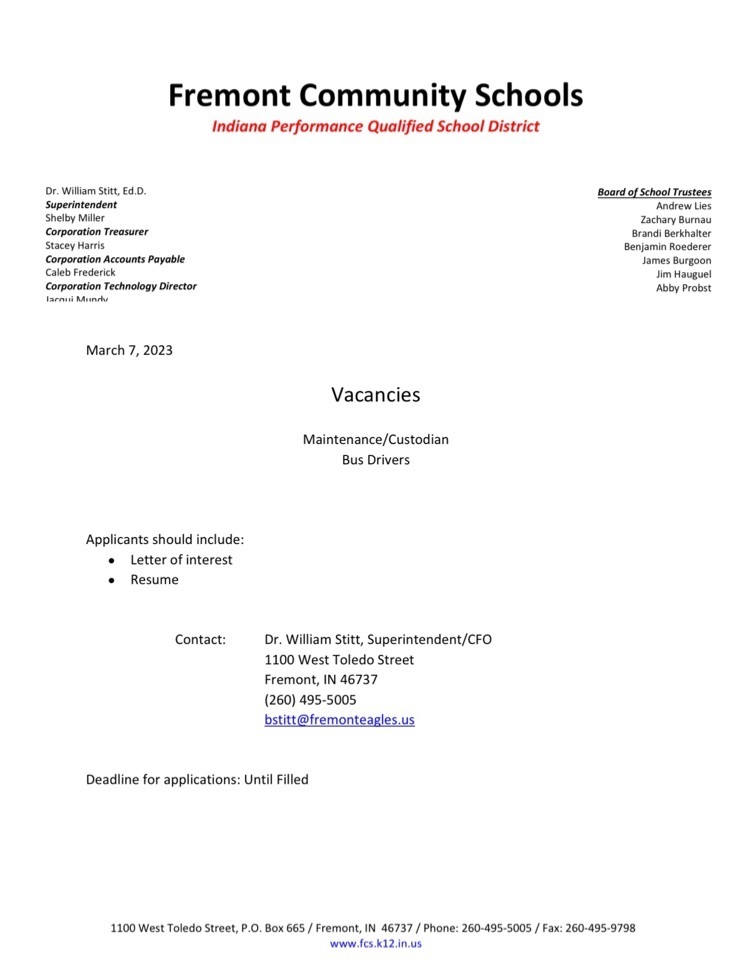 4th Grade Mindset Activity.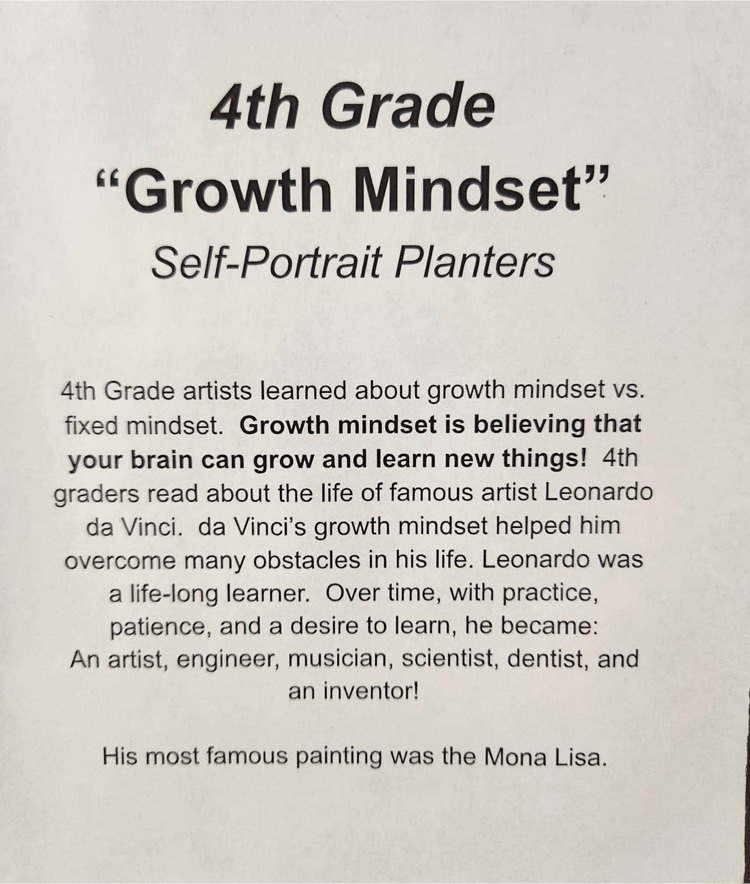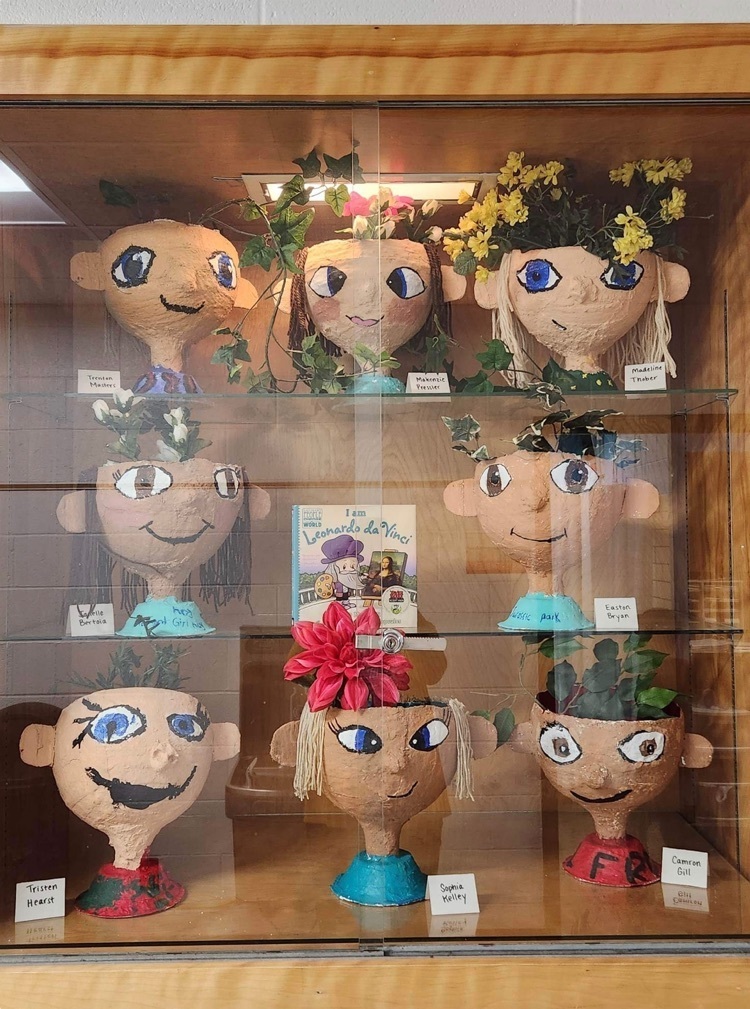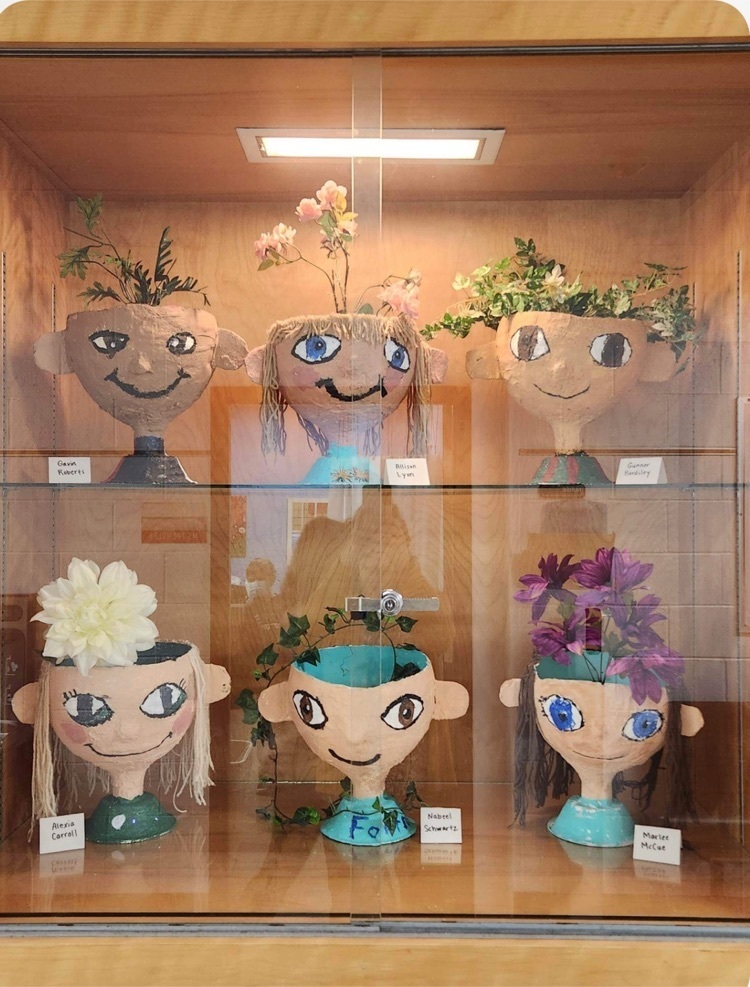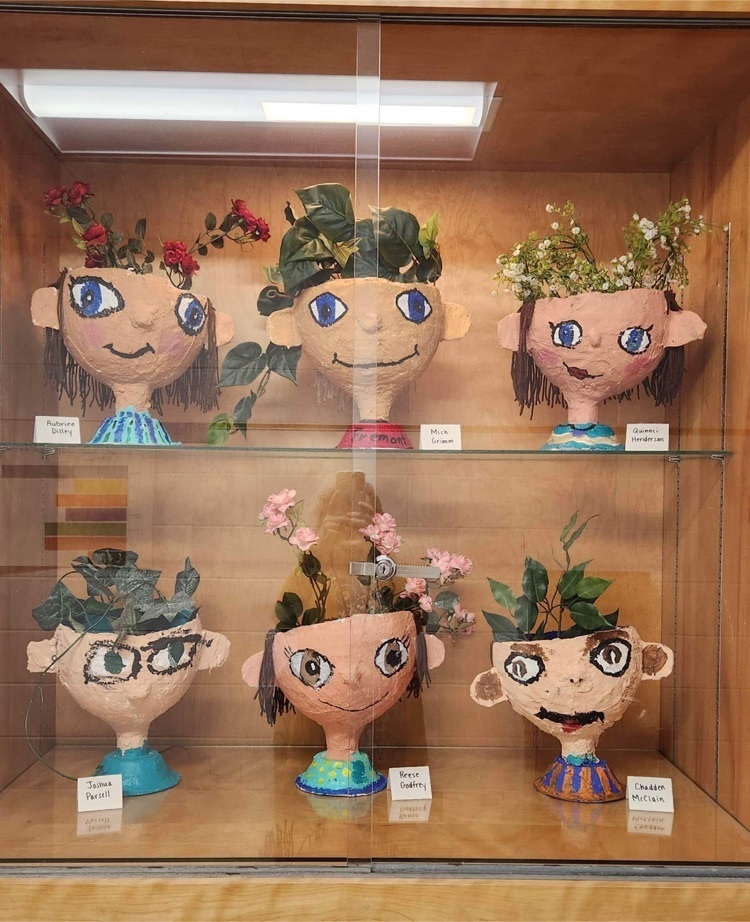 Reese Perry (5th grade) and Juliana Stuckey(3rd grade) have both qualified for their Recreational Gymnastics League's Championship meet for Vault! In order to do this, they had to have 4 qualifying scores in one or all events throughout their season. This is a HUGE accomplishment for them especially since this was their very first competition season.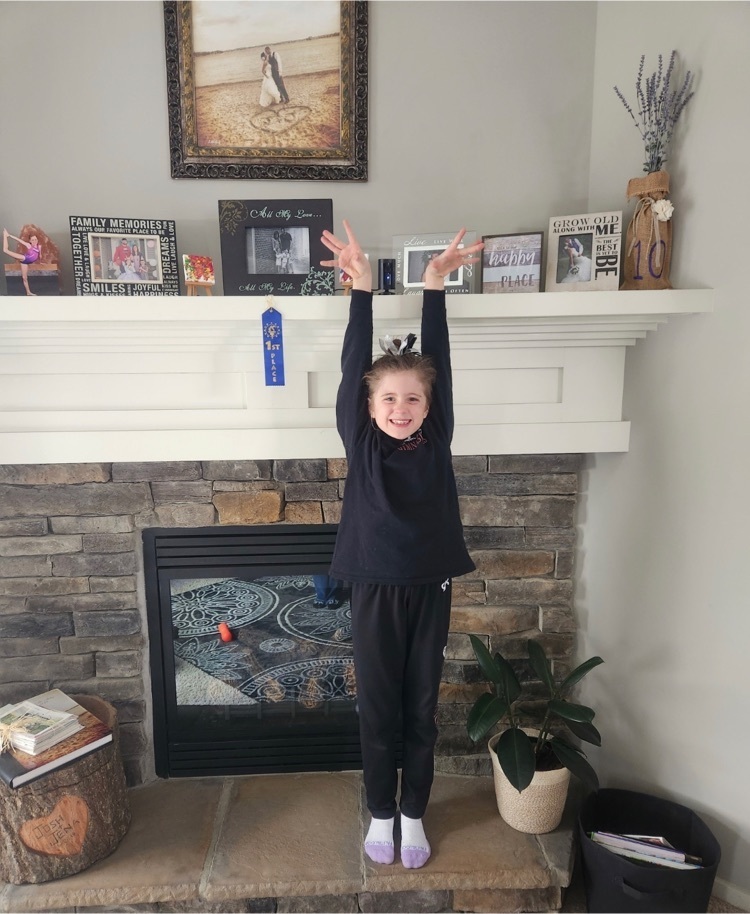 FHS Athletics 3.6.23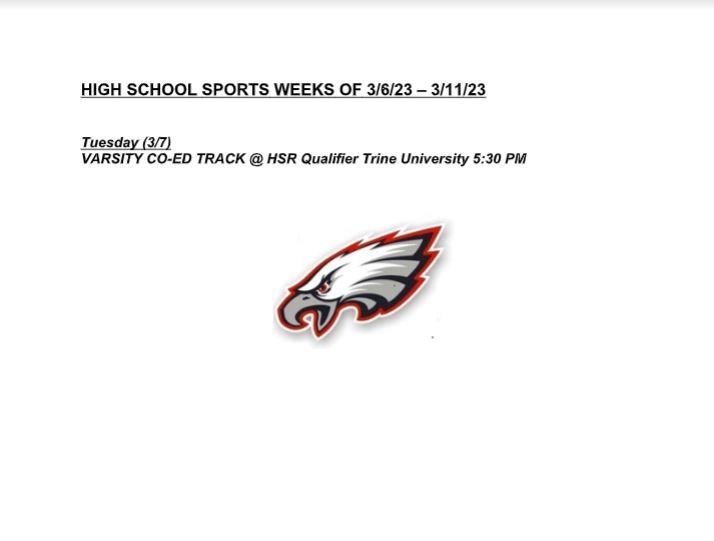 Yesterday early evening. Joe Patterson (Fremont Town Marshall) received a phone call from Fremont Village Foods. They stated a person had called in twice and said that a student was going to shoot up the school. The calls had a Waterloo number. It was relayed to Joe that the student named in the call was an 8th grader at FMS. He was playing a video game with another FMS student and two students from Fort Wayne. The students from Fort Wayne stated they were going to call the school and get the FMS student in trouble. The Fort Wayne students proceeded to call our middle school and Fremont Village foods. Fremont Middle School Principal Mr. Mohler listened to the four messages left on the school answering machine. The Fort Wayne students called in laughing and stated our student was going to shoot up the school. The next messages the Fort Wayne student stated that they were just kidding and continued to laugh through each of the messages. The calls were tracked down to a home in Fort Wayne and the Fort Wayne Police Department was called with the information. Mr. Mohler was been in contact with the Fort Wayne principal. Depending on our students involvement they could face a suspension and up to an expulsion from school.

FMS Athletics 3.6.23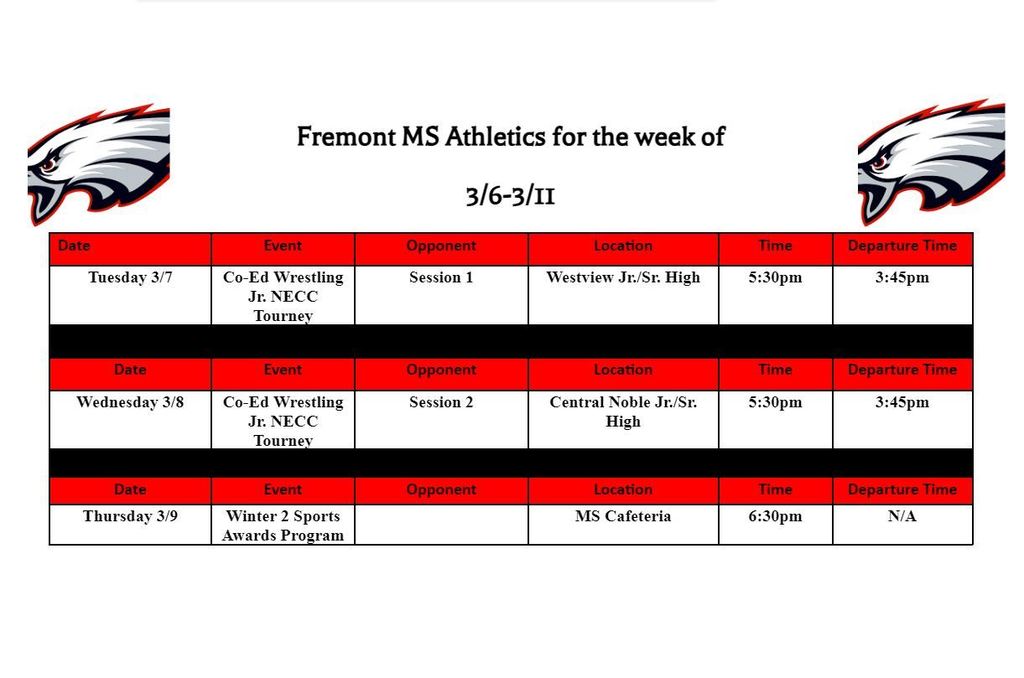 Fremont community schools will be closed today. We will implement an e-learning day. Please be careful this afternoon and evening as the winter storm hits.

Fremont Elementary hosted Dr. Seuss Night, which was filled with games, crafts, snacks, raffle drawings and most importantly FUN!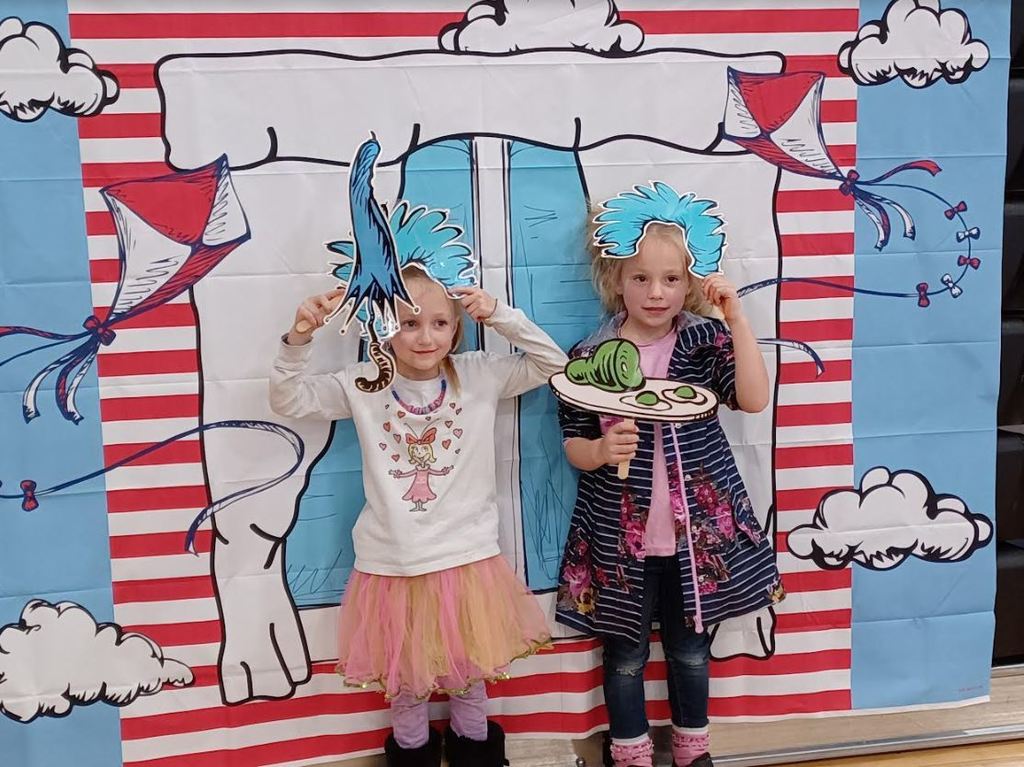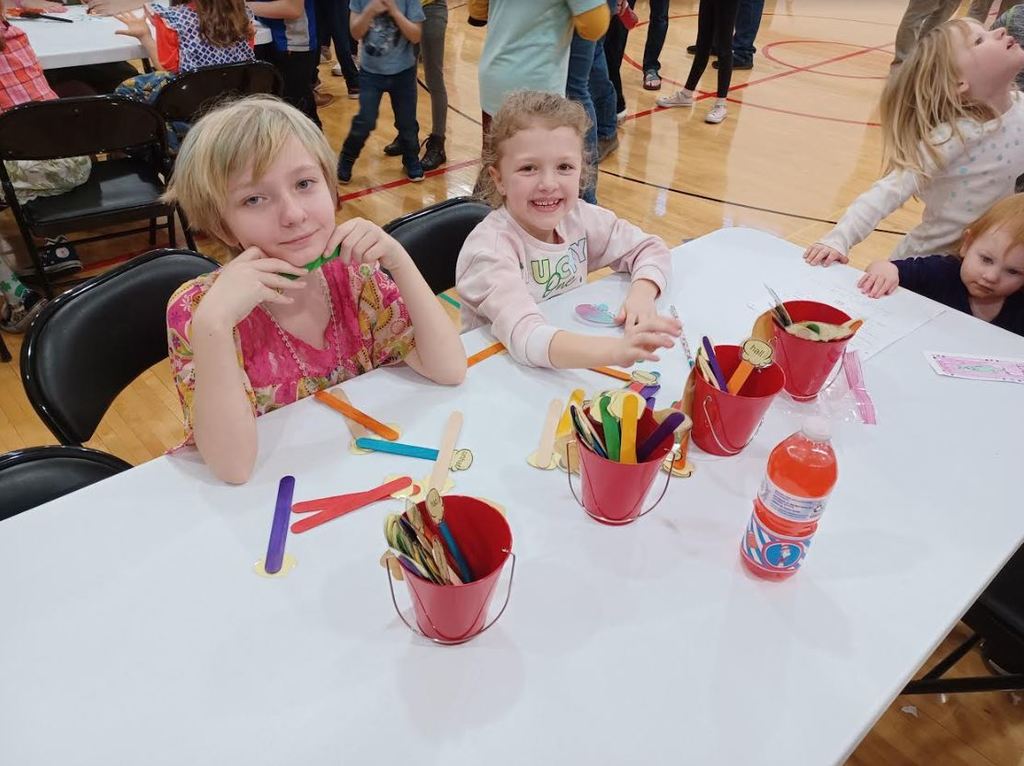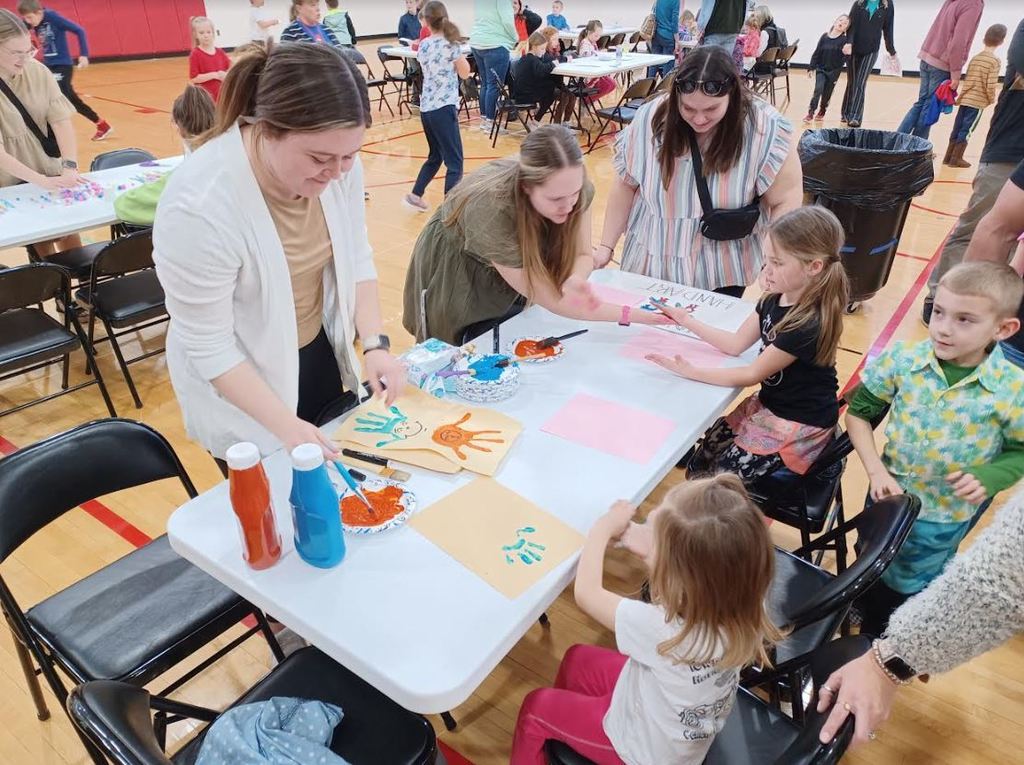 Preparing for possible inclement weather tomorrow. If the storm hits as projected, tomorrow will be an eLearning Day. Students are being sent home with all school materials and Chromebook tonight. We will post notifications through Facebook, mobile app and text message early tomorrow morning.

From 2nd Grade Teacher - Mrs. Hackworth Second Grade is starting a March Madness Picture Book Edition this week. We will read one social emotional learning book a day until Spring Break and vote as we go!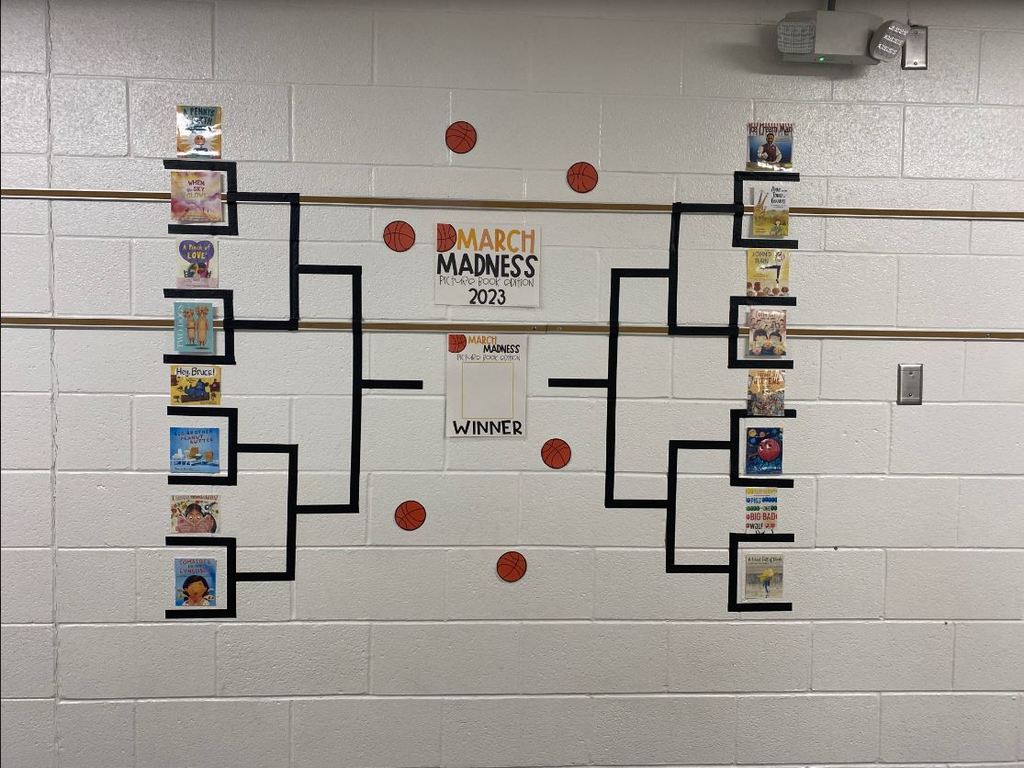 In last night's Academic Super Bowl Invitational, Fremont's English team of Olivia Dirig, Emery Laughlin and Lexi Lovell tied for 1st place but settled for 2nd in the tie breaker; Fremont's Fine Arts team of Elizabeth Baker and Mahlia Scantlen tied for 2nd but settled for 3rd in the tie breaker; and Fremont's Mathematica team of Jorden Fisher, Cole Raymond, Adam Breen, and Courtney Trobaugh placed 3rd. Fremont will host the Area Academic Super Bowl Meet on April 18th. This meet determines if any teams qualify for the state competition.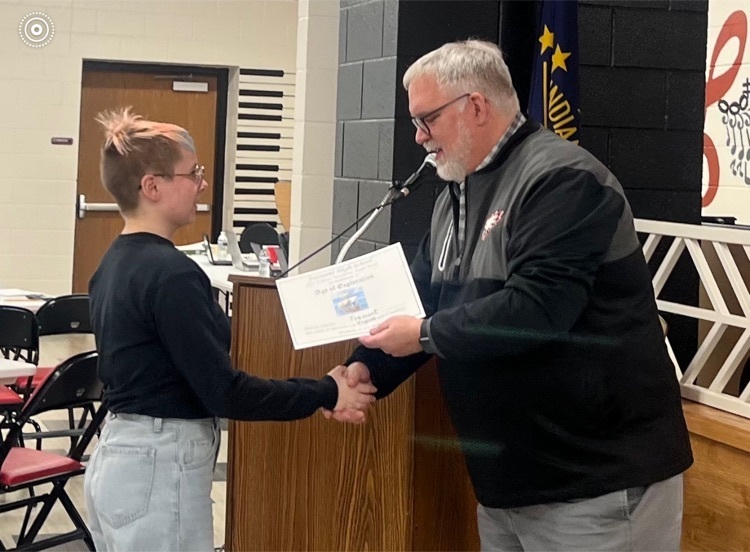 Referendum 2023 - Fremont Community Schools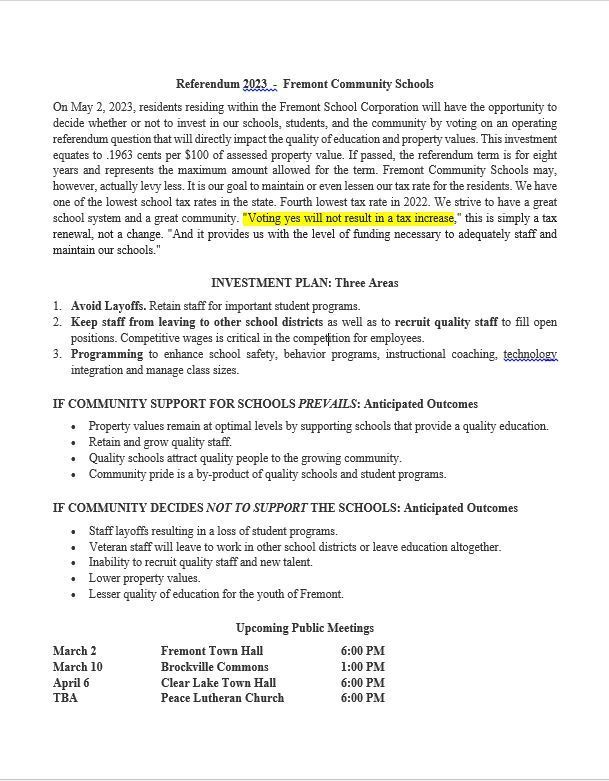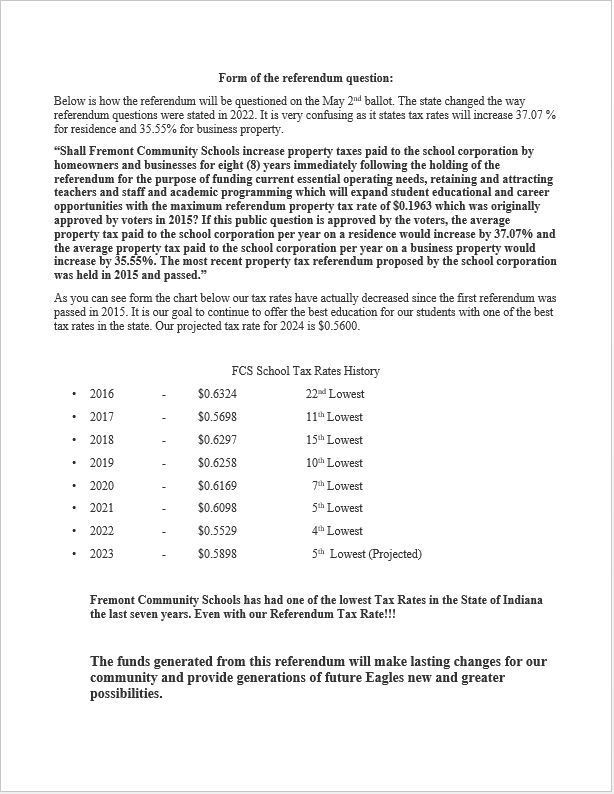 Because of limited space when sending a text message out we send all lengthy notifications out through our live feed and Facebook. The text message feature is used for shorter notifications. Live feeds can be viewed through our webpage
www.fcs.k12.in.us
or by downloading our app. To download our app go to your app store and type in Fremont Community Schools. Once downloaded, make sure you enable push notifications for the FCS page.

From Elementary PE Teacher - Mrs. Strowig Yesterday in P.E., Miss Marsh's 3rd grade class used their teamwork skills and were able to build scooters. The equipment was loaned to me by one of my PE teacher friends from PHM School Corp.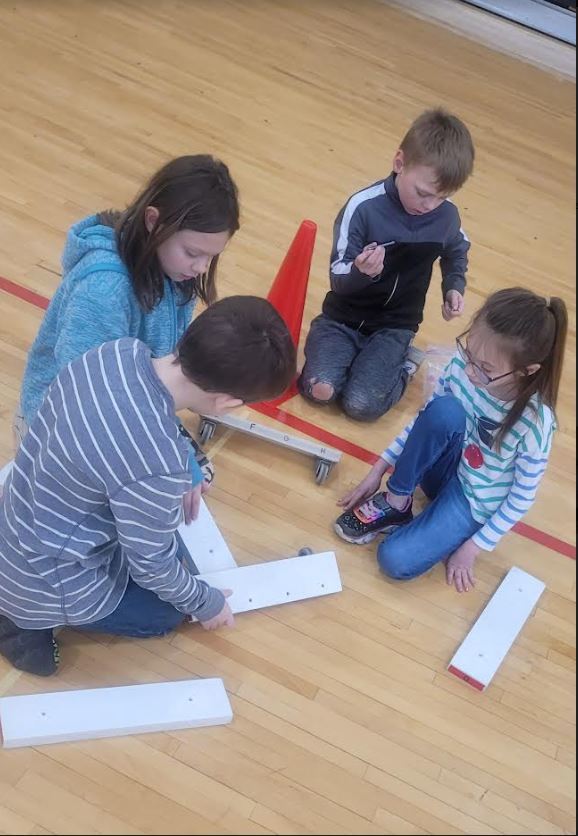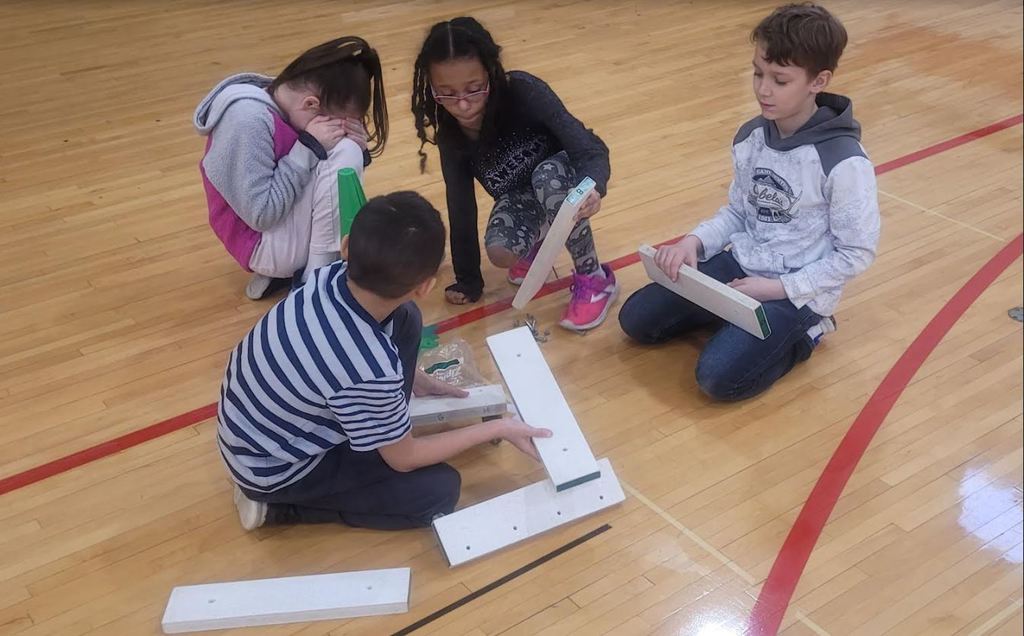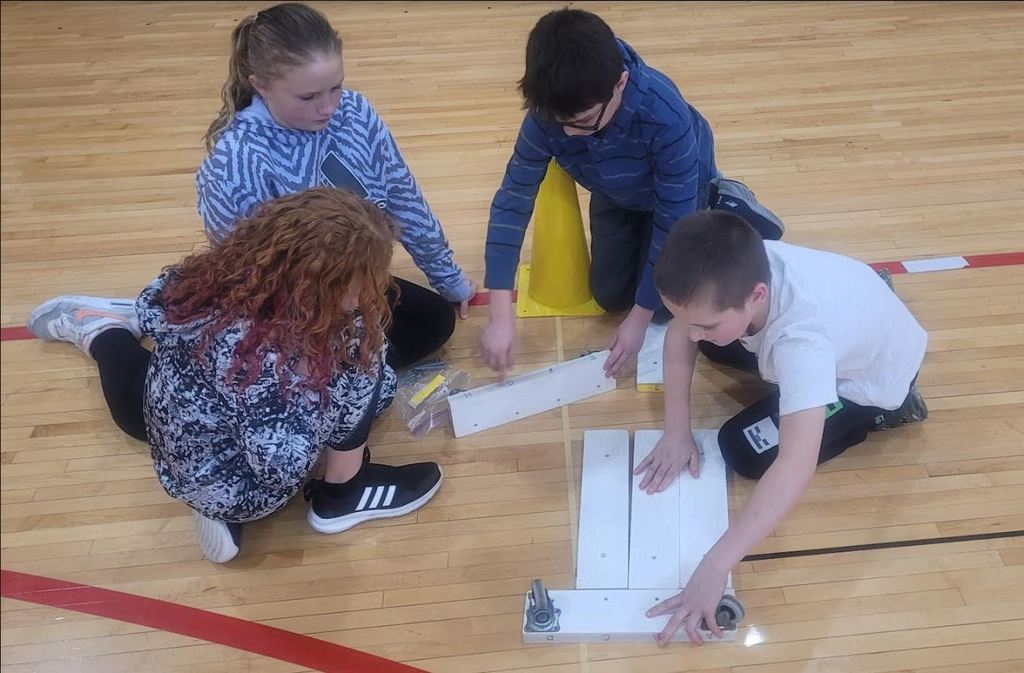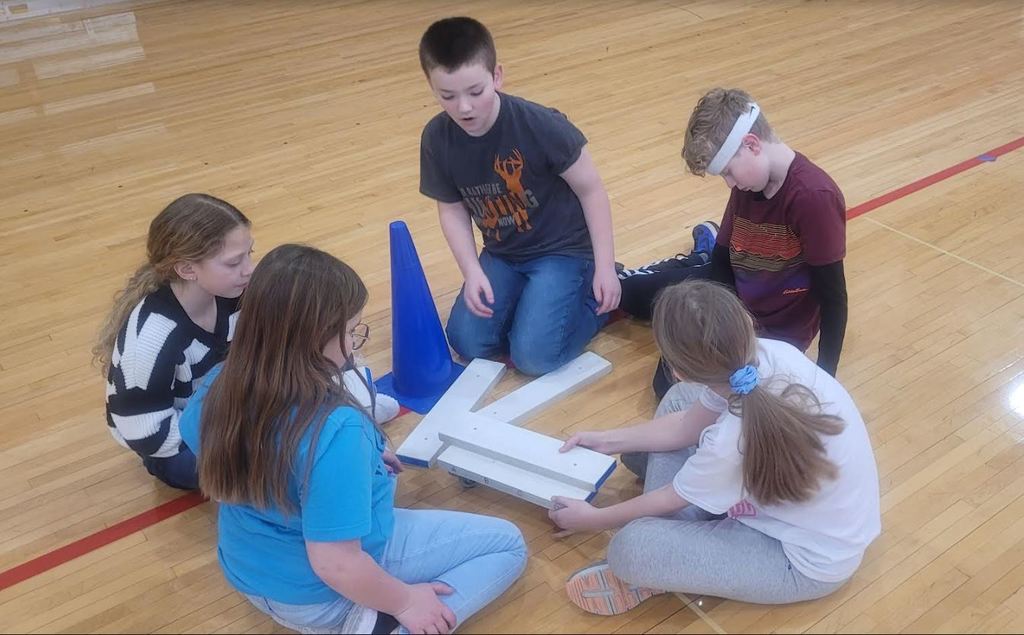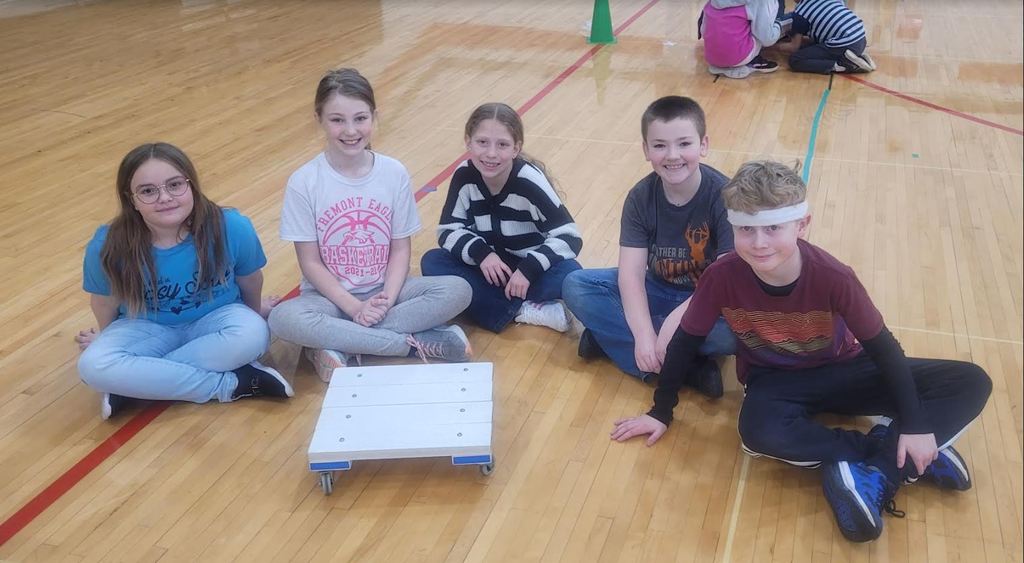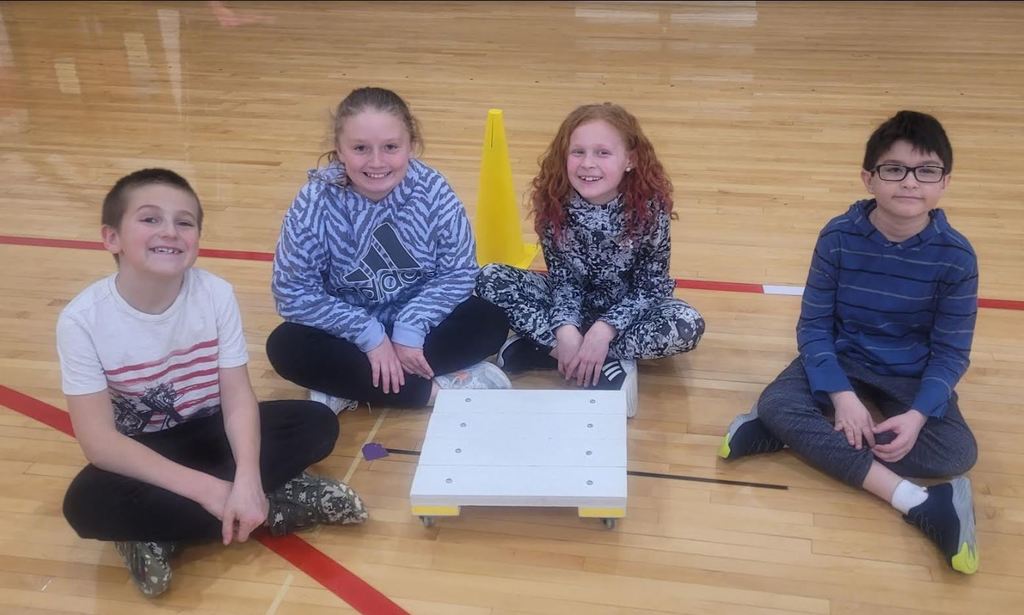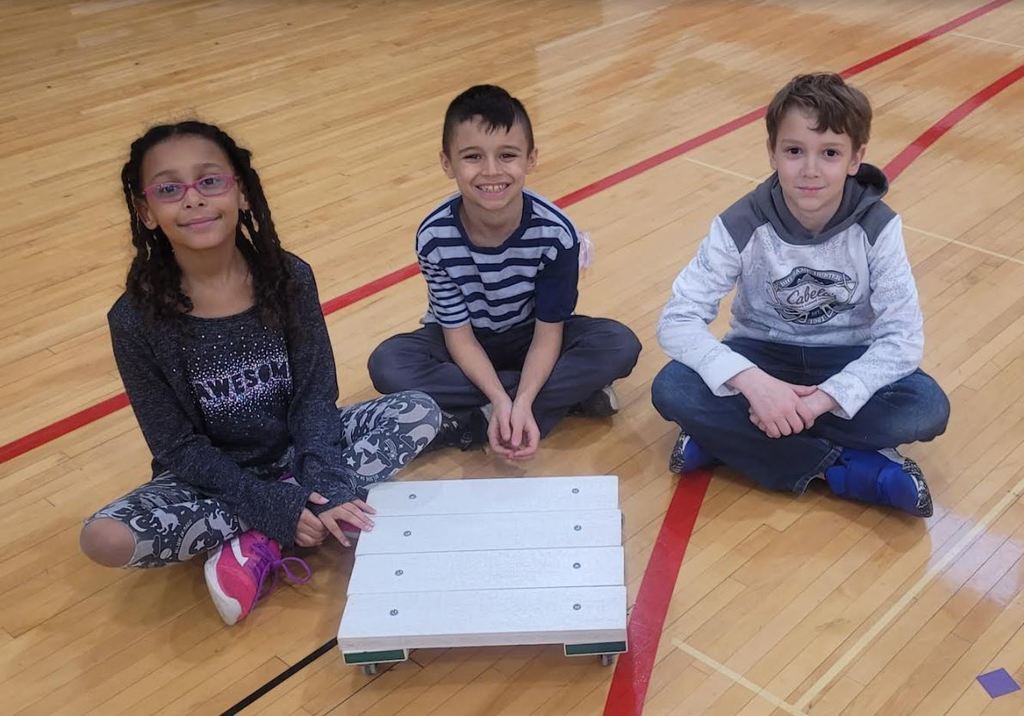 Parents and Guardians During second period on 2/27/23, the administration at Fremont Middle School was notified that a student had made comments during Eagle Time that the school was going to go "1 2 3 BOOM". They were notified by a student that heard this secondhand from another student during class, who continued to escalate the situation by saying, "I really think he will do it, I think he will blow up the school". After investigating the students involved were removed from class for the duration of the school day to prevent any further disruptions. Later that evening, however, two students riding the same bus as the student who made the initial comment, apparently overheard a conversation that led them to believe that the two students, were planning a premeditated attack of violence on the school. Once one of these students got off the bus, they notified their parents of what they overheard, and immediately called the police, who collected initial statements from the witnesses. The administration then notified the suspects that they would be suspended indefinitely pending further investigation. The administration, along with members of the Fremont Police Department, will continue to make the decisions necessary to ensure the safety of the staff and students of Fremont Community Schools.

Mrs. Connors class started off Dr. Seuss week by making word pattern hats and creating the Cat in the Hat's hat out of strawberries and bananas. We learned a life skill of how to use a plastic knife to carefully cut fruit!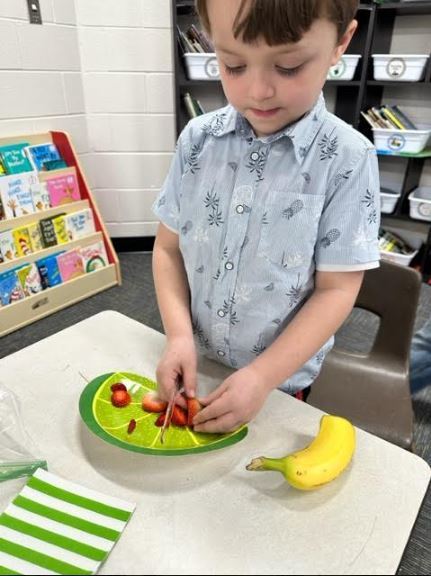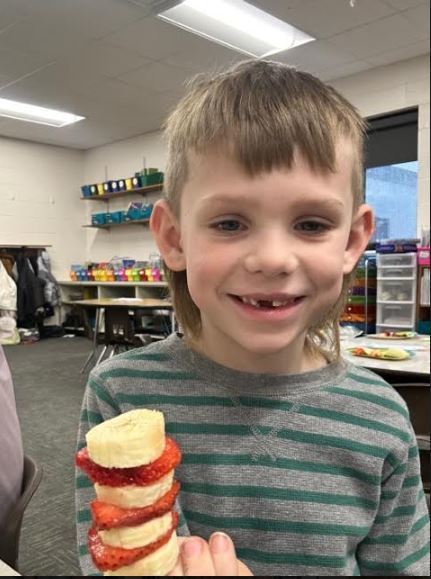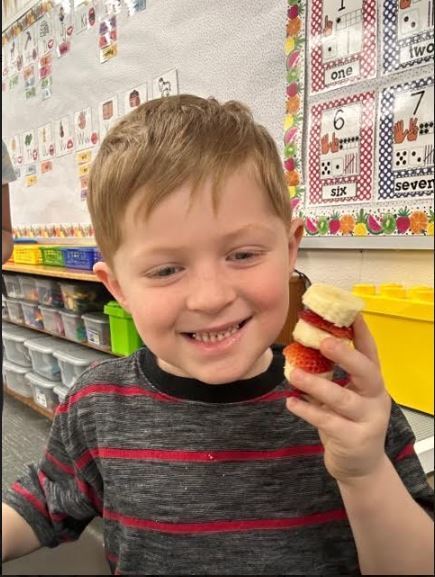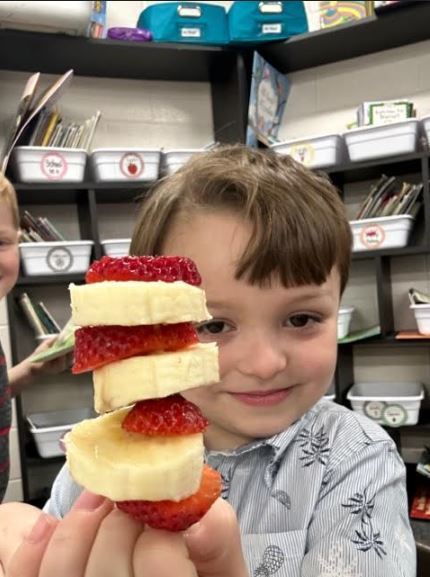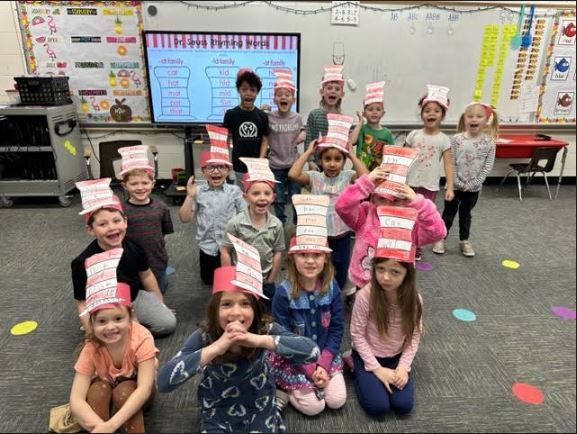 FHS Athletics 2.27.23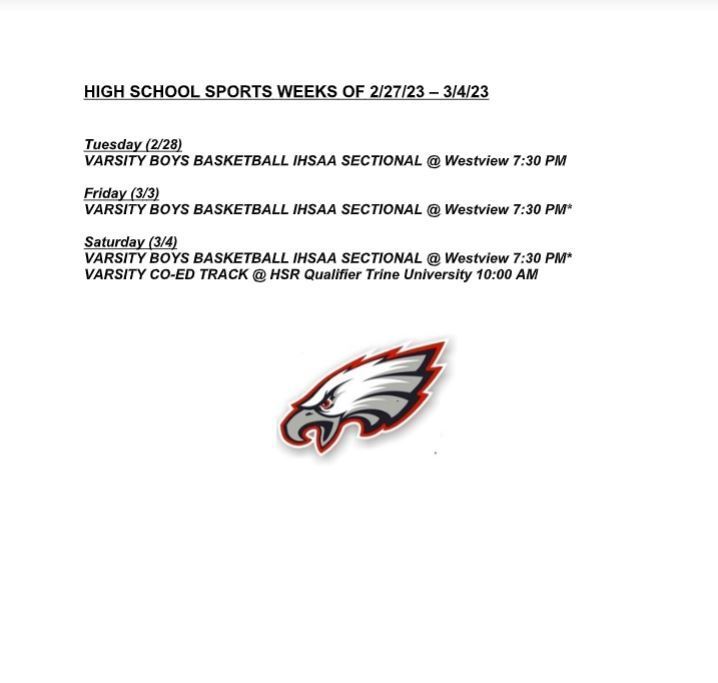 FMS Athletic Schedule 2.27.23